DISCOVER MAUI
Hula Hideaway's Complimentary Personal Concierge Service
Ask us for information if you want our personal concierge to reach out to you!
Your vacation time is precious - you only have so many days and you don't want to waste a single one - that's where our concierge team comes in. Our on-island experts will make suggestions for what to do and how to spend your time in Hawaii. We highly recommend making arrangements in advance of your arrival to ensure your preferred dates and times can be accommodated.  To fully embrace Maui, we suggest exploring by air, land and sea: helicopter tours, snorkeling, rainforest tours, luaus, ziplining and more.  Our experienced staff will work with you to tailor a trip specific to your needs and desires.  We will also assist with additional concierge services such as in-room massage, personal chef services, tee times, nanny recommendations, grocery stocking and much more! Let our experts take over the details so you can enjoy your time in Hawaii.  Our concierge team is available by phone or email seven days a week. You may also visit our activity website for more information and to reserve your tours.
808-657-3778
hula@thehawaiiconcierge.com
https://hulahideaway.als-online.com

Relax on one of Maui's pristine beaches
Molokini Snorkel Adventure:
The morning snorkel to the Molokini crater is approximately 5 hours (7:30am-12:30pm). This trip is a lot of fun yet relaxing at the same time on a spacious power catamaran! This 48ft power catamaran can take up to 49 people but the owners only allow up to 30 people on the boat for a very intimate experience with an excellent crew who will take care of you and make sure you have everything for a great experience. On this tour you get to see extensive marine life while you snorkel/SNUBA at the Molokini crater which is a protected marine reserve approximately 3 miles off the southern coast of Maui. After snorkeling and exploring that area, you will get back on the beautiful catamaran and the captain will then take you to a second location to look for the dolphins, whales and to snorkel - keep an eye out for the green sea turtles and spotted eagle rays. This is a morning trip - when the water is typically the most clear, calm and glassy.
(breakfast, lunch, refreshments, open bar & snorkel gear included)
Hawaiian Luaus:
Experience the cultural history of Hawaii by enjoying authentic Hawaiian cuisine combined with traditional Hawaiian song and hula dancing as well as our Polynesian inspired song and fireknife show at one of our many luaus. Whether you are here on a romantic getaway or with your family and children, our concierge team will talk with you and make recommendations based on you and your guests needs. No two luaus are exactly the same, some focus on the food while others focus on the show.
(Hawaiian dinner, refreshments, open bar included)

Discover Aloha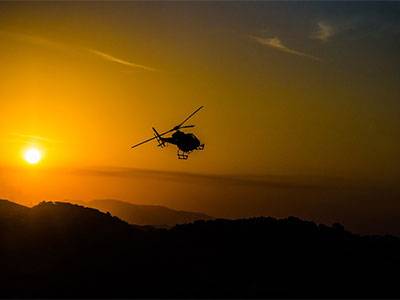 Helicopter Tours:
A helicopter is a fantastic way to see the island especially if you don't have time to explore it on your own! For the helicopter tours there are several options available to you:
Hana/Haleakala covers both the rainforest and the crater of the dormant volcano. Normally, if you decided to drive this on your own, it would be a full day to/in Hana and 8-10 hours to the summit of the crater... The helicopter tour can cover both in approximately an hour! You will see the rugged coast of the east side of Maui, the hairpin turns that make up the road to Hana and an abundance of flowing waterfalls, bamboo forest, black and red sand beach, the seven sacred pools at the O'heo Gulch and much more. As you make your way in through the crater take note to the many climate changes that happen.
The West Maui / Molokai tours goes deep inside the valley of the West Maui mountains there is an area called the "wall of tears" and at any given time you can expect to see between 10-20 waterfalls just streaming down the sides of the lush, green mountains with beautiful untouched valleys. The helicopter gets up close to the waterfalls and hovers so that you can snap some breathtaking photos! Afterward, the tour continues as they cross the Pailolo channel headed toward the island of Molokai. Molokai is one of the smallest islands, but they have the tallest sea cliffs with abundant waterfalls streaming down the sides into the ocean! You will also go past the historical Kalaupapa peninsula where the leper colony once lived.
The Circle Island tour covers both the rain forest and the crater of the dormant volcano as well as the beautiful West Maui Mountains. Normally, if you decided to drive this on your own, it would be a full day to/in Hana and 8-10 hours to the summit of the crater... The helicopter tour can cover both in approximately an hour! You will see the rugged coast of the east side of Maui, the hairpin turns that make up the road to Hana and an abundance of flowing waterfalls, bamboo forest, black and red sand beach, the seven sacred pools at the O'heo Gulch and much more. Bring your camera so you don't miss out on the waterfalls and lush, green mountains with beautiful untouched valleys.
*CAN BOOK UP TO 3 WEEKS IN ADVANCE

Explore and Awaken your Senses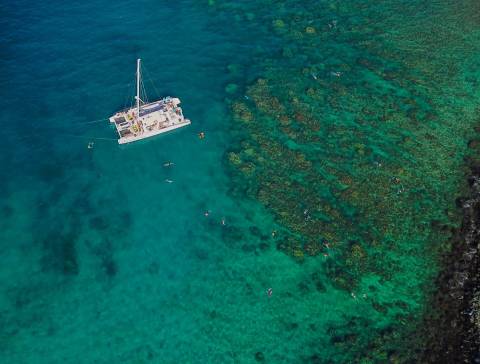 Sunset Sail:
For a sunset sail we highly recommend a sailing catamaran (power catamaran also available). The tour is approx. two hours in length and boards from either Lahaina Harbor or Ka'anapali Beach (located just 10 minutes from where you are staying). The trip will sail along the coast so you can take in all of the views as they look for marine life and enjoy the gorgeous sunset. Hot & cold appetizers along with refreshments and adult beverages are included.
(food, beverages and open bar included)
Private Road to Hana or Haleakala Volcano Adventure:
This is a private, full day trip that begins at your condo and it is totally customized from the start. Guests love this tour because its not just sight seeing from a van, you have the opportunity to hike, swim, and spend time at the places that interest you most. An experience to remember and its all fully catered to your specific interests/needs. Definitely off the beaten path, for sure! You can expect to see meandering hillsides, lush rain forests and vegetation along with beautiful flowing waterfalls along the pristine and rugged Hana coast. The road is very windy and narrow but the views and sites are spectacular. You will have the opportunity to see special areas like the black sand beach, the seven sacred pools, the rainbow eucalyptus forest, bamboo forest and much more. If you choose, you can do swim at one of the remote waterfalls (weather permitting, of course) and take you around the back side of the island to explore and adventure more sights that tourists usually don't have an opportunity to see. You'll have your own excellent guide and will be sure to show you a side of Maui you have yet to see! This adventure is set to focus on what interests YOU! They're more than happy to show guests an amazing time whether they are new to the outdoors or wild adventurists. They have worked with an array of clients! You will see Maui like you've never seen and you'll know why we all love to call this place home.
(snacks, catered food, refreshments included throughout the day)
*CAN BOOK 3-4 WEEKS IN ADVANCE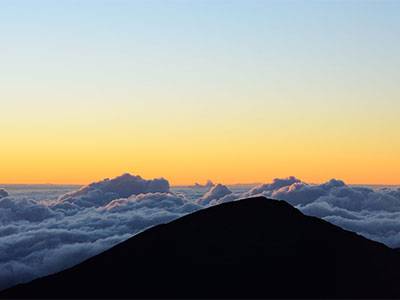 Haleakala Morning Bike Adventure:
We have Haleakala here on Maui which is our dormant volcano. One very popular activity is biking down the volcano past all of the meandering hillsides and lush green land. Ascend by mini-coach to the summit of the world's largest dormant volcano, Haleakala! You will get to bike down the volcano on a Workman custom cruiser and take in all of its beauty and rolling hillsides, passing through a eucalyptus forest, lavender fields, spectacular landscapes along with the Makawao rodeo, and more. The views are panoramic and stellar as well. This tour will pick up & drop off at your resort, includes access to Haleakala National Park, bike and all gear.
(no host lunch stop, gear included)
*Must be at least 10 years old to participate.
Zipline Adventure:
There are a few zipline companies on the island, ranging in price and length. The one that we love and get great reviews on is located upcountry. They are not the closest but they are the best. They are located in the paniolo (cowboy) town of Makawao and the scenery is lush and beautiful. Choose from a canopy tour (7 lines) or soar way above the trees in their largest zipline available with over a mile of line! The views are fantastic, panoramic and absolutely breath taking! You will get stunning views of the coast, rolling hillsides, forests and Haleakala in this side by side zipling (zip next to a loved one)! The crew is fun, accommodating and they operate in small groups of 8-10 people.
(instruction, gear and snacks included)
Other activities include scuba diving, kayaking, whale watching (seasonal), guided hiking tours, surf lessons, and more! Please inquire with our activity concierge experts today!