ABOUT HULAHIDEAWAY
~ Come experience the ALOHA ~
Our Team is the Heart of HulaHideaway
HulaHideaway offers a boutique intimate style to finding the perfect vacation rental by doing more and caring more for our guests and owners- Our mission is to simply "out-care" the competetion. From start to finish we are here to help assure you get the home away from home the perfect vacation rental.
-HulaHideaway Core Values-
Embody a commitment to guest and owner satisfaction
Accurately represent quality well taken care of properties
Have an unabashed willingness to serve with a positive attitude
"You couldn't ask for a better host than Jill and her team.  We won't stay anywhere else when we return. Jill is the embodiment of the Aloha Spirit. Can't wait to return!"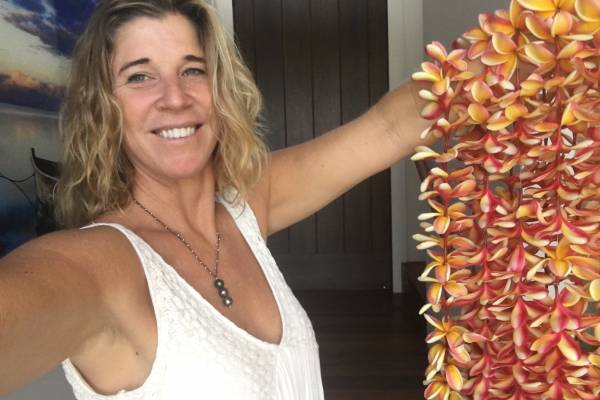 Jill Clark created HulaHideaway in 1993. After working for many vacation rental companies she realized how passionate she was about her guest's experience while visiting Maui.  Jill understands that there is much need for kindness and quality in the Vacation rental industry.
Recently featured on two covers in Dream Homes International Jill's strength is in interior design and staging,  regardless if its a luxury oceanfront penthouse, a budget-friendly studio, 5-star resort, Condo, or a private home Jill embraces the space and creates an ambiance of "Aloha" providing more than just a place to lay your head and sleep.
---
Courtney is our "boots-on-the-ground" as we like to call it. From ensuring the units are well maintained and held up to a high standard, to performing post-clean inspections and making sure the unit is prepped and ready for arrival, she's our go-to woman. If there's anything a guest needs during their stay, she makes sure it gets taken care of as quickly as possible. She is kind and empathetic towards any specific needs or concerns of our guests. 
Courtney also works as a reservationist, so she's a voice behind the phone and emails as well. She takes pride in serving others and will always go the extra mile to ensure all of our guests have an enjoyable and memorable Maui vacation! 
---
Gina Lani is one of the primary voices behind your emails with Hula Hideaway. Whether it's processing your booking, adjusting your dates, or coordinating a drop-off with our Maui-based team, her heart lies in intentional, caring communication. It's her goal to make your booking process seamless and get back to your emails as soon as possible. With kindness and compassion, her knowledge of the island of Maui is icing on the cake.  

Gina was born and raised only a few minutes from most of our Westside properties and now works part of the year remotely from the snowy mountains of Colorado with her husband and pup. She calls it the best of both worlds!

Our team is the heart of HulaHideaway and the core of our Ohana.  Aloha flows from them to our guests and owners.  We recognize that true success and happiness comes in serving others, and exceeding their expectations and desires.
People Love Staying With Hula Hideaways
"JIll and her assistants never missed a beat in making sure our stay was perfect...from having the a/c already running when we arrived to the welcome box of chocolates and all the little extras, we felt taken care of moment we arrived to Maui.  WE highly recommend Hula Hideaway and we will be back for future stays here in paradise." aloha
"We have stayed in 3 of Jills units when visiting Maui now. All of her units are stylish, clean and comfortable.  We won't book with anyone else when we return to Maui. WE have found a second home away from home. "
"Relaxing and stylish"
We loved our time here. Killer view, turtles, and outstanding property. The girls were so responsive and kind. We will book here year after year, thanks.
"The unit was truly beautiful. Our entire stay was fantastic and everything was exactly as described"